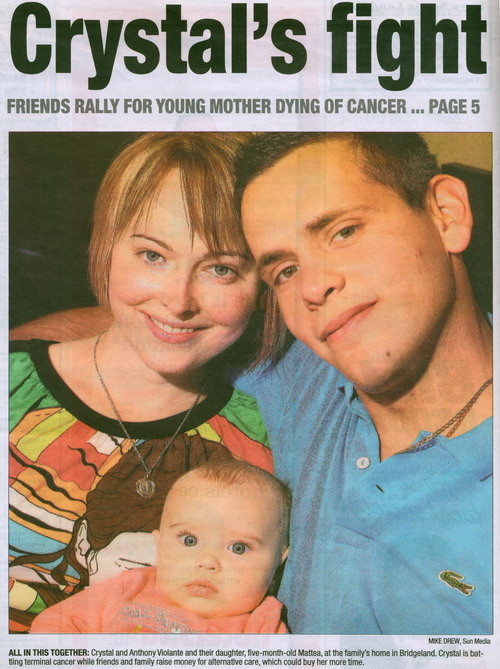 That's my friend Crystal Violante (formerly Crystal Hehr) – and the headline sadly speaks for itself. Here's the article that ran with it recently.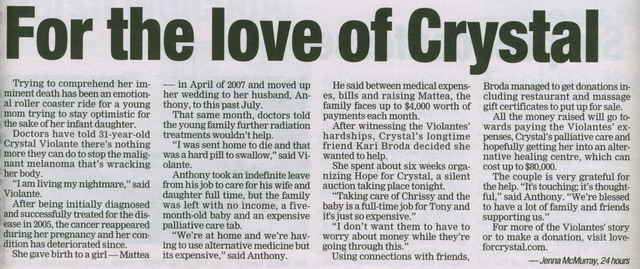 There was also a story that ran in the Calgary Sun that was basically the same (24 Hours is a Sun publication), and an online version. Crystal is a vivacious, wonderful woman who gave birth to a beautiful daughter (Mattea) then was told she had terminal cancer only a few months later. Her friends have rallied around her, creating a Web site, a blog, and a trust fund to help them with their daily expenses. Crystal's husband Tony isn't working because he has to care for her and his daughter, so any funds you can donate to help them out would be greatly appreciated by them and by myself.
There really aren't words to express how much it sucks to watch one of your friends, someone you love, be slowly taken by cancer. It hurts.