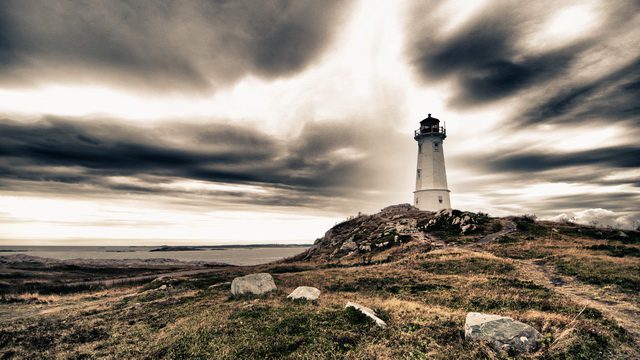 I'm reviewing some new software that, for the first time in my opinion, puts quality HDR images within reach for average users. The problem I've seen with other HDR software is that it either produces awful, garish images, or requires an engineering degree to figure out. I've never found HDR software that I found both powerful and easy to use until: HDR Efex Pro really brings the elements together. It's not exactly cheap ($159.95 USD), but it's within the realm of what most photography buffs should be willing to pay for quality software.
The above image is available as desktop wallpaper for 16:9 monitors or 4:3 monitors. It was taken at Lighthouse Cove, Cape Breton, Nova Scotia, Canada in early September 2010.
UPDATE: Thanks to some good advice from a photography friend, I've tweaked the image and I think it's better. Enjoy!