Anyone who works in social media will be intimately familiar with how Twitter's paid campaigns work, but despite years of being around people in businesses running social media campaigns, I've never spent a single dollar of my business budget on a paid Twitter campaign (I'm all about 'dem organic Tweets). So on a whim, I decided to give Twitter $50 to promote a single tweet that I thought was mildly clever/amusing in the hopes that it might get some traction:
There's no CTA; I was looking to see if I'd get any comments/engagement on it – perhaps a new follower or ten? Here's what my $50 got me: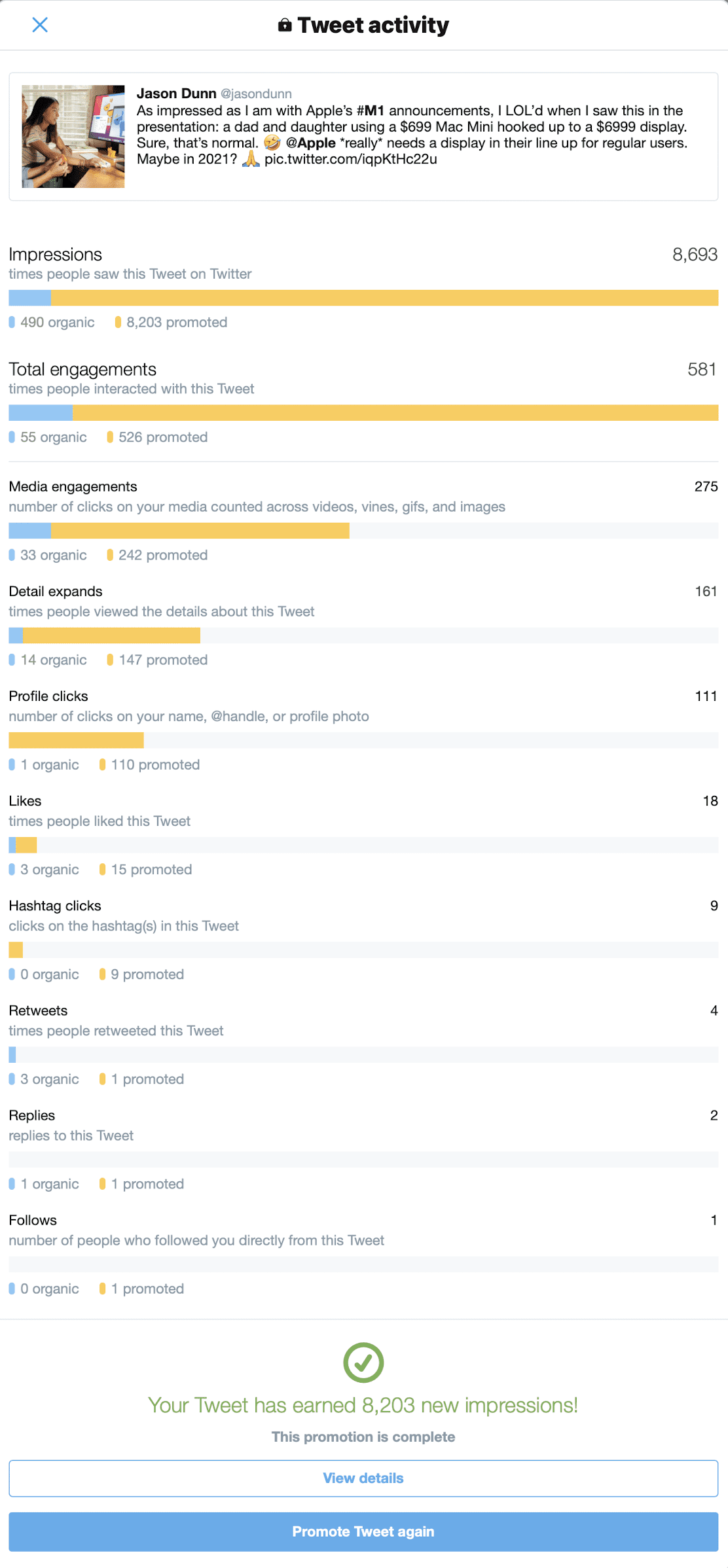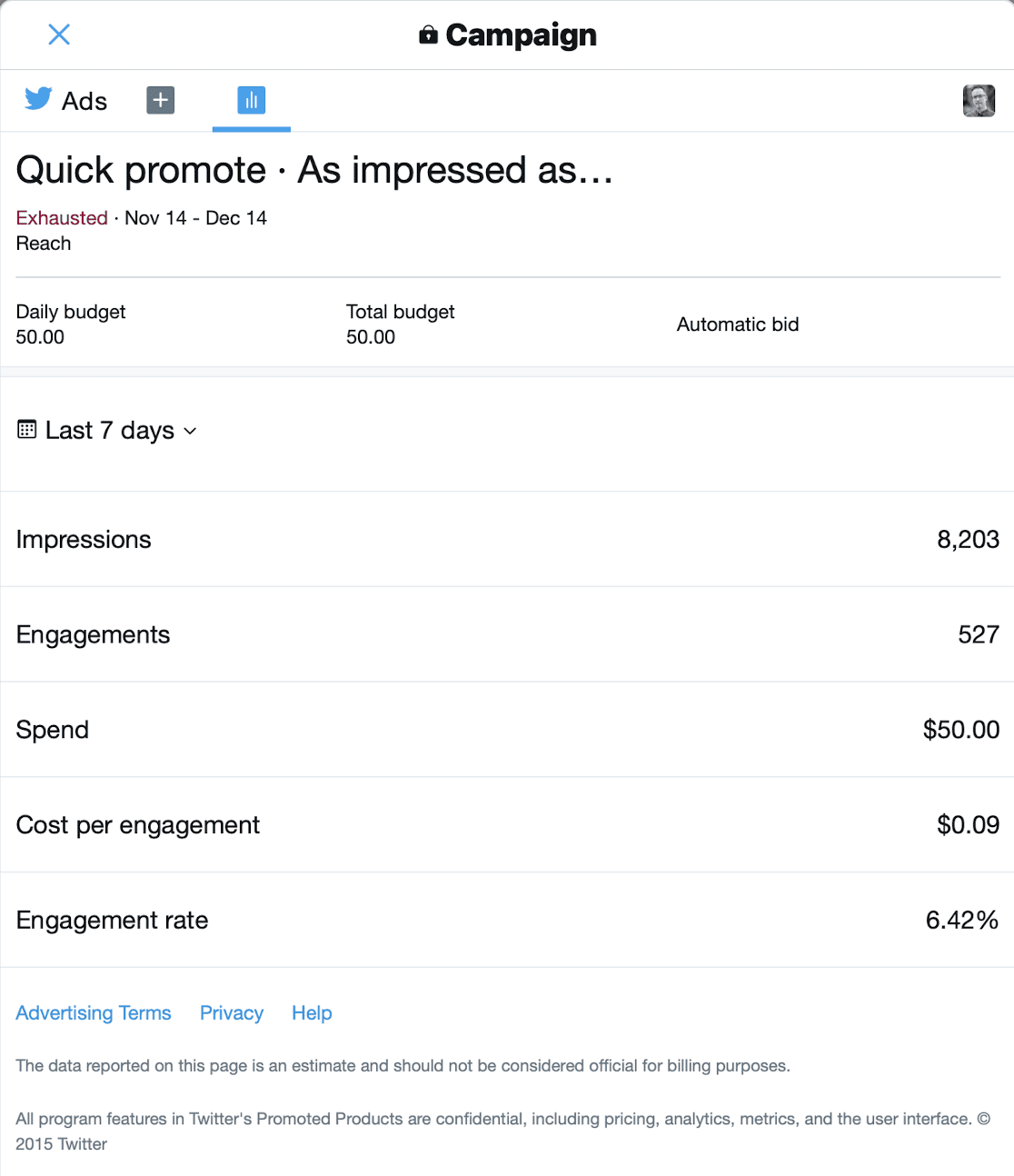 So what did I learn for my $50? That I should have used it for something else (like a few Blu-rays), though my curiosity has been satiated for now.