Despite the fact that I was nervous as all hell the day of the wedding, I managed to pull off some decent wedding photos. I say "decent" because everyone else seems to think they're great, but this is the benchmark I'm comparing myself to (they go to my church), so they're just "decent" to me. But hey, it's good to have a goal to shoot for, right? Someday I'll be as good as Dave and Quin. 🙂 I had a hard time with the lighting, trying to control my flash + LightSphere combination, and the fact that the Catholic priest told me I could only take photos at four opportunities during the service, and I couldn't move anywhere other than a 180 degree arc behind the bride and groom. Here are a few random photos from the wedding ceremony (and just before it).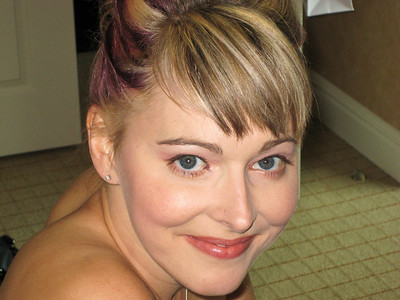 (this photo was taken by Ashley – mad photo skillz are inherent to the Dunn household!)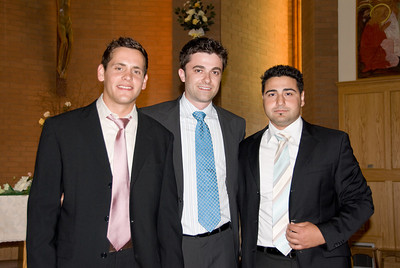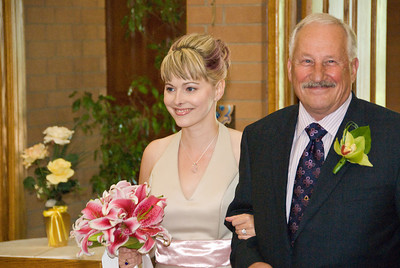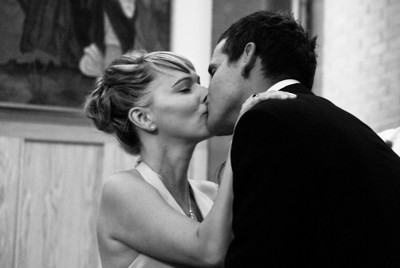 Funny thing is, the outdoor wedding I turned down shooting (I was recording the video, those pictures were taken mostly by Ashley) would have probably been  a cakewalk compared to shooting inside the church. My confidence as a wedding photographer was boosted by this whole experience, that's for sure.