One of the things I was looking forward to when getting my MacBook Pro 13 was the fact that I buying a hardware platform. By that, I mean a product that would immediately achieve such critical mass that hundreds of companies would create accessories, cases, covers, adapters, etc. for it. Apple keeps their form factors for years (sometimes too many years) and that gives hardware companies the stability they need to roll out a broad array of products. That's a compelling advantage!
Coming from the Windows world, where often every year the new model has a new design, whenever I'd get a new laptop I'd search in vain for cases, covers, etc. Anything I'd find would be generic and generally boring. My last Windows laptop, a Dell XPS 13, was the first one I'd ever owned that was popular enough to warrant some accessories. I remember being so exited when I found this plastic shell for it.
I hadn't bought a skin for a laptop since back in the Fujitsu P7000 days (and I was amazed I found a skin for it at all), but I decided that since I was likely going to keep this MacBook Pro for longer than any other laptop I've ever owned, I wanted to protect it from wear and tear more than any previous laptop. Time for some skin shopping!
The front is a Slickwraps Color Series wrap in, you guessed it, red. ? I chose to leave the vinyl in place over the Apple logo. I may prefer Apple laptops now, but I have no desire to advertise for the company.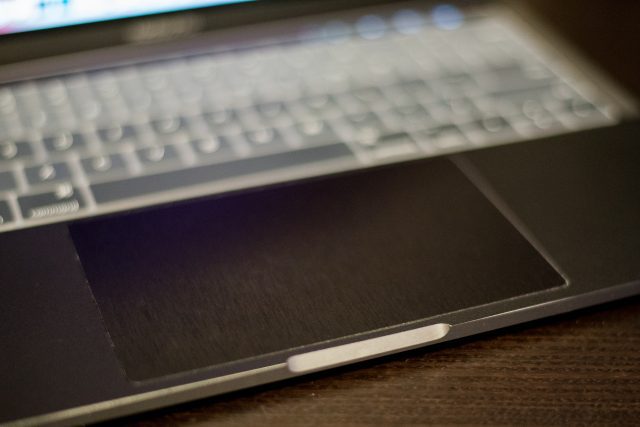 The trackpad above is a Hyperblack Titanium skin from dbrand; I'd purchased it first because every previous laptop I'd owned ended up with The inside black skin is from the Slickwraps Color Series; it came with a trackpad cover, but I'd already installed the dbrand skin and liked the way the two-toned black looked.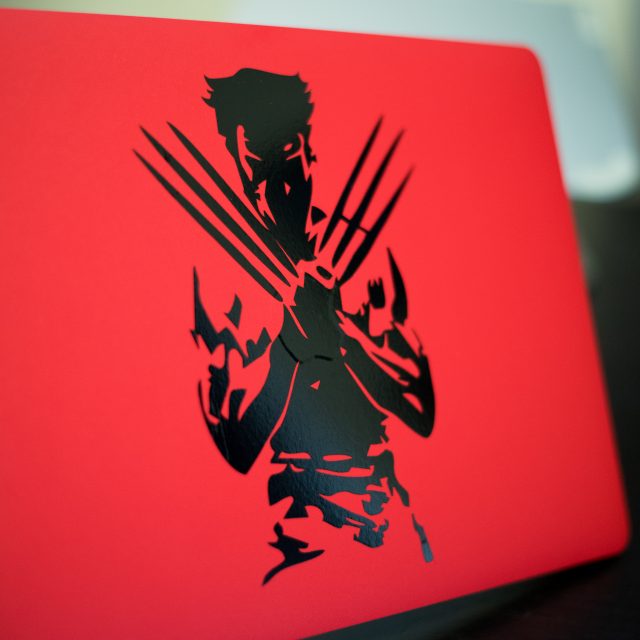 I was browsing on Amazon one day and I saw a few fun decals – so I did a quick search for Wolverine decals and found this fantastic design from The Wolverine movie. I thought that this was the perfect finishing touch to my MacBook.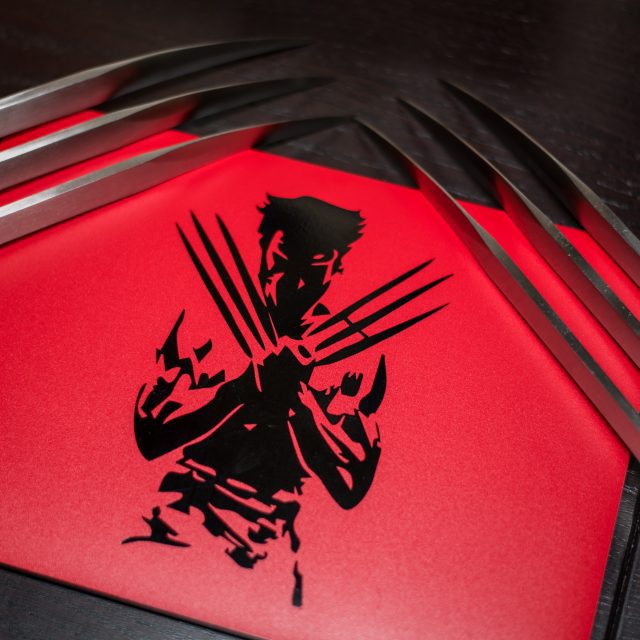 The claws are every bit as sharp as they look and were a Christmas gift from my wife. I do not, however, carry the claws with me when I leave the house. ?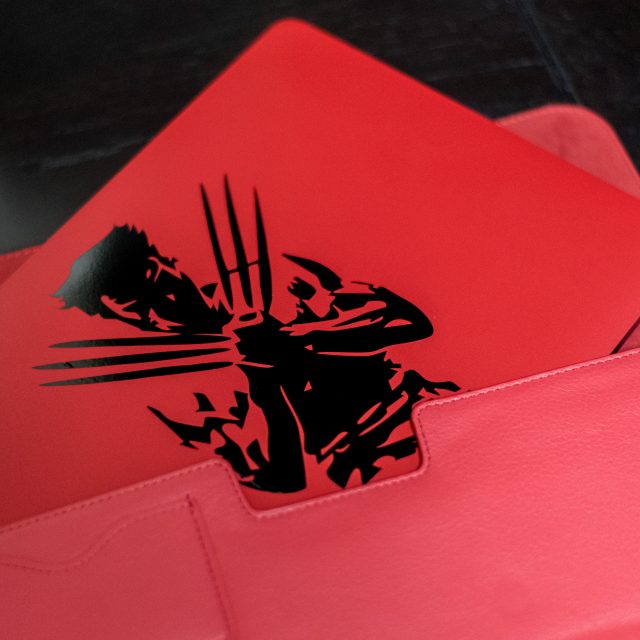 A simple red, faux-leather sleeve serves as my carrying case for the MacBook. Yes, the one with the battery that taught me a lesson in humility. I will hopefully be replacing it with this slick case that has an array of integrated ports – if it ships that is. Crowdfunding projects are always a roll of the dice. Here's hoping it ships!