Last weekend a friend of ours was having a birthday and she decided to have her friends come out and join her at Shakers, a "family fun park" that has go-carts, mini-golf, arcade games, and other amusements. I opted to not do the mini-golf or go-cart racing, instead offering to be the event photographer. The afternoon light was quite nice, if a bit overcast. Later on I put the camera away and played a game of laser tag – it's clearly a game for sissies and paint ball is much better (did I mention that I got a score of zero, getting killed more times than making kills?). Here are a few photos* from the event:
*I'm amazed that I was able to get so many photos given that the battery in my D200 only had a 28% charge and my back-up battery was dead. The D200 has such great battery life (for my needs at least) that I hardly ever think about power issues and forget to recharge it every now and then.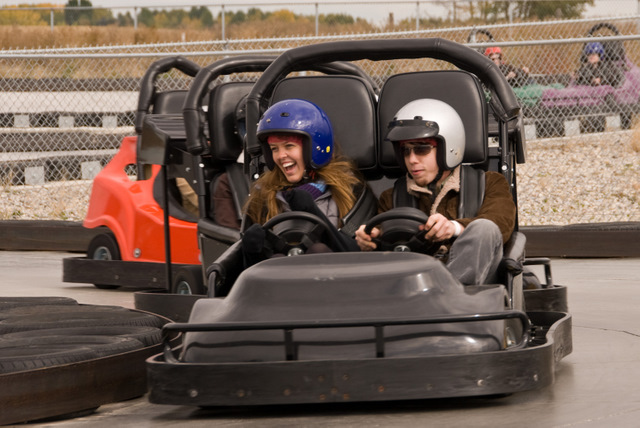 Jef and Alex getting things going in the first of many go-cart rounds.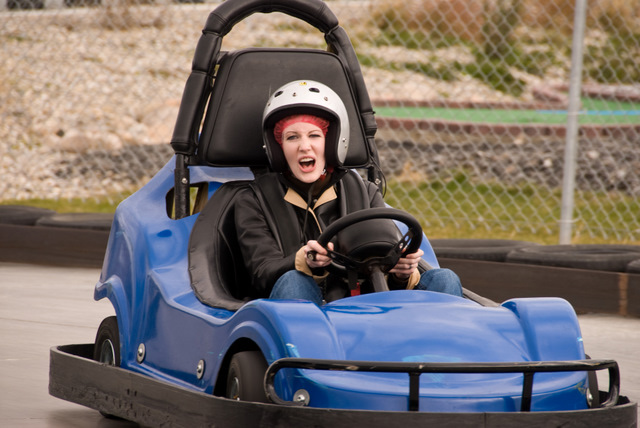 I think Ashley was yelling at someone to get out of the way – she does that when driving too. 😉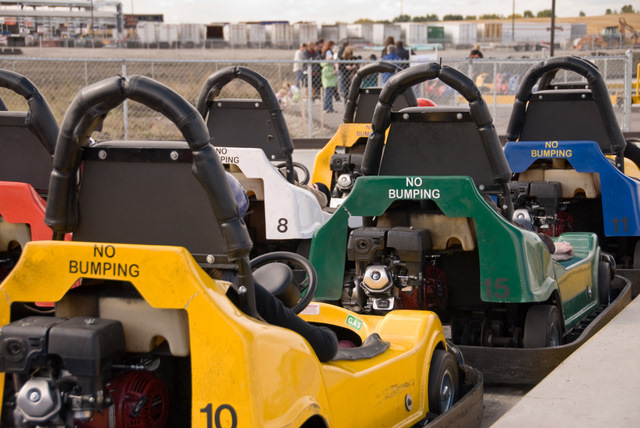 That's right kids, this isn't bumper-cars, it's go-carts!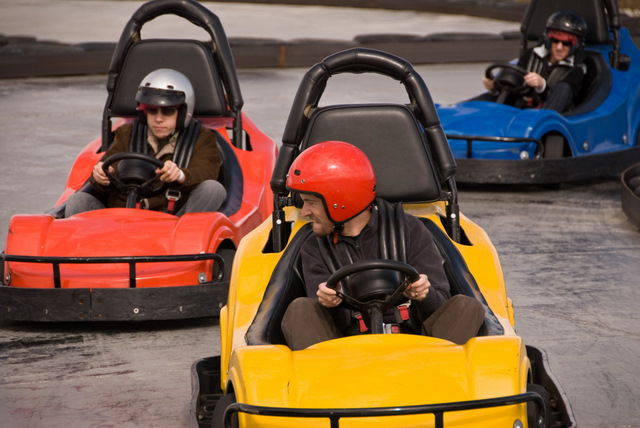 Matt Rozema checking his six, Jef is gunning to take him on the inside turn.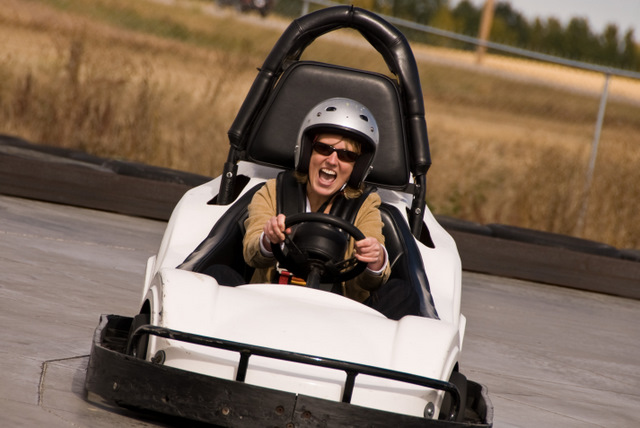 Rowena the birthday girl, ripping it up on the track.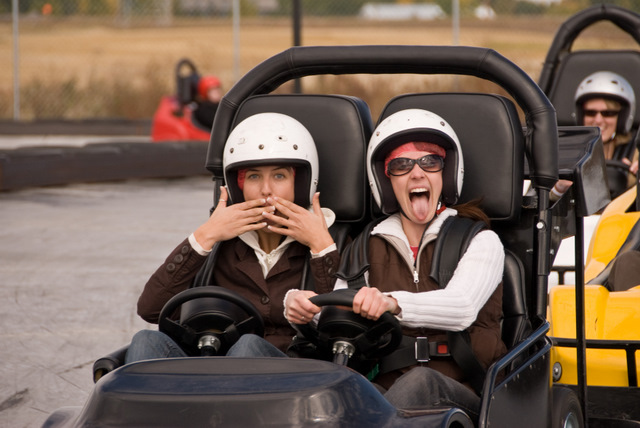 Lauren and Esther putting on a show for the photographer.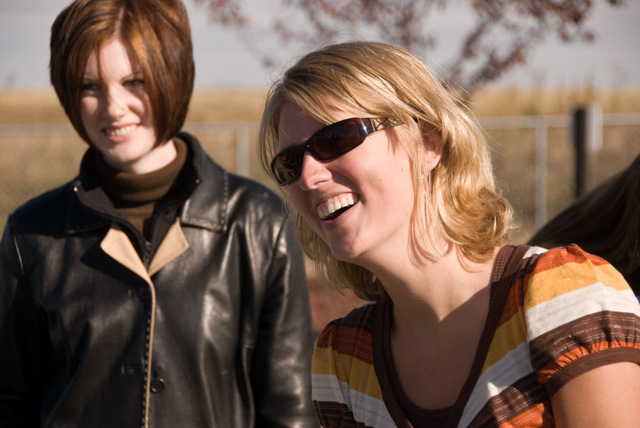 The end-of-day wrap up…