Off I go! When waiting in line at security I realized that I had forgotten to leave my Swiss Army Knife USB flash drive at home – I had data on the Flash drive that I wanted to keep, but I knew I couldn't take the knife with me. So I broke the USB drive portion off the knife, and handed the security guard the knife and asked him to throw it in the garbage. He looked a bit puzzled, and had to go ask his supervisor for instructions. Amusingly enough, the knife is what I received from the last Vista Lab – so maybe I'll get another one this year. 😉 I initially thought the knife/flash drive combo was a silly idea, but I've been surprised at how much I've used the pocket knife portion.
I arrived in Vegas a bit later than normal (WestJet was slow tonight, but they're fun to fly with) and the flight was rocky – when the plane was landing the rear end felt like it was fish-tailing. The airport was dead – hardly anyone was there. The Orleans, the hotel I'm booked into, is so far off the strip that none of the shuttles go there. A $45 town car ride later, I arrived (good thing Thoughts Media is paying for this). A few pictures of the outside…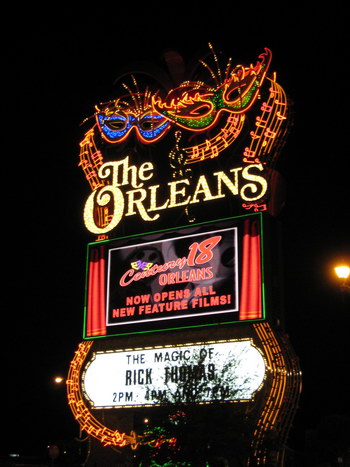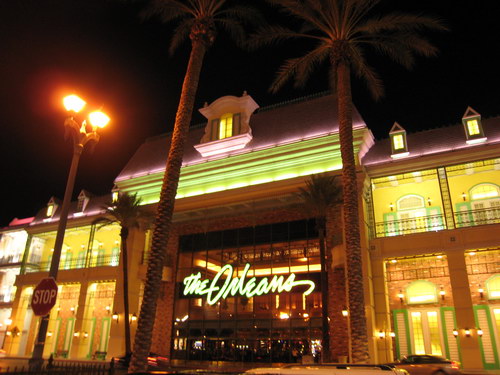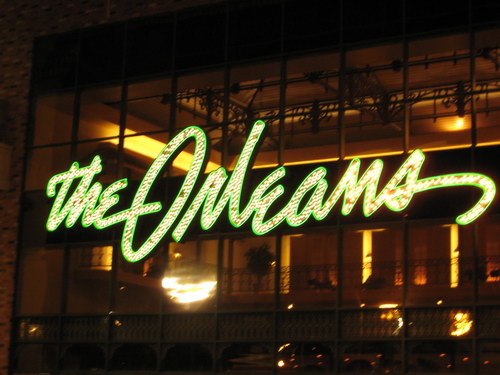 The hotel is surprisingly large and the room is clean and spacious – and it's only $100 a night! I guess there are some good deals to be had in Vegas if you're not convinced you need to stay right on the strip. Tomorrow the Vista Lab starts, and it should be interesting!