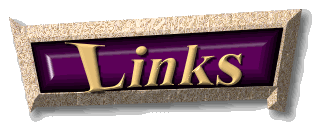 Please note: The Velo series has been discontinued, and in fact, Philips has pulled out of Windows CE all together (their mistake). I no longer own a Velo 1 or Velo 500, so I don't have the CD-ROM with the updated 2.0 software, I don't have a ROM chip to sell anyone (check ebay), and I can't provide support for the devices in any capacity. I'll leave this site up as a resource for everyone, but I am unable to answer support questions on specific Velo issues. Please check the Windows CE Newsgroup FAQ for more general Q&A's.
Best of the Best (but don't ignore the rest)
Windows CE FAQ - written and compiled by yours truly, this FAQ incorporates the body of knowledge from the people in the Windows CE Newsgroup. LOTS of info here people!
Windows CE Online - http://www.winceonline.com - the site I use exclusively for HPC news. Very up to date and well-designed (even if it's not CE 1.0 compatible - oh well...) This is a must-see site.
CE Lair - http://www.celair.com - a comprehensive site of reviews.
Philips Online - http://velo.philips.com - the OFFICIAL Velo site. It's where it all began...only now they have content! :-) Also be sure to check out their new list of software applications - it's a good place to search for software solutions.
GO INSIDE - http://www.goinside.com - has some very candid and detailed reviews of CE software and hardware. They're so and independant they wouldn't let an MVP write for them! :-)
Craig Peacock's Windows CE Pages - http://www.craigtech.co.uk/ - a vast resource of HPC information, among the first to do so much for CE with his web site. Well done Craig! His INTERNET CONNECTION walkthrough is great, and his CE FAQ is well-written. Check it out!
PDC ChrisD's Pen Based Computing - http://www.cewindows.net - Chris de Herrera is tireless in his efforts to help people in the Windows CE newsgroups, and his web site is a true reflection of that. His ISP FAQ for Internet connections, CE 2.0 Ethernet Connectivity FAQ, and Remote ActiveSynch FAQ are extremely well-done! Bookmark this site now. He's also a fellow MVP!
Microsoft Windows CE - http://www.microsoft.com/windowsce - the official Microsoft web site, with all the detail you'll need (except the trouble-shooting of a well-written personal FAQ). Also, support information is available here. The best source of information is, and always has been, peer support news groups like the MS Windows CE newsgroup (news://msnews.microsoft.com/microsoft.public.windowsce - if this link doesn't work, configure your news reader to msnews.microsoft.com, and look for windowsce). Also, check out the non-MS newsgroup at comp.os.ms-windows.ce . I prefer the MS newsgroup - less ads posted for selling HPCs, and more peer to peer technical support. The MS newsgroup is where you'll find me performing my MVP duties, and I'd actually prefer if you asked questions in there - it lets me help more people at once. Check the CE FAQ at http://windowsce.kensai.com/faq for the latest links to download areas on the MS site.
Blake's Nino Information Page - http://personal.cfw.com/~bpatters/html/nino.html - reading over his superbly-designed up web site, I can only think "Wow, are we related?" :-) The first NINO site around, and still the best. Slick design, very up to date, and this guy knows his stuff.
Other Windows CE Links