I've been waiting for this moment to arrive for a very long time – Canada's criminal justice system is finally going after some of the individuals involved in stealing millions of dollars from investors:
"Mounties have charged two men in fraud scheme that allegedly bilked Canadian investors out of $23 million…Mounties have charged David Nelson Humeniuk and Varun Aurora with three counts of fraud over $5,000 and one count of theft over $5,000. Humeniuk alone is also charged with one count of theft and money laundering for taking $1 million of investors' money for his personal use. The St. Albert man was arrested and released on a promise to appear in a Calgary court on Feb. 27. A Canada-wide warrant has been issued for the arrest of Aurora, who also goes by the name "Vinny.""
Here's the full story over on the Calgary Sun, and a short news clip: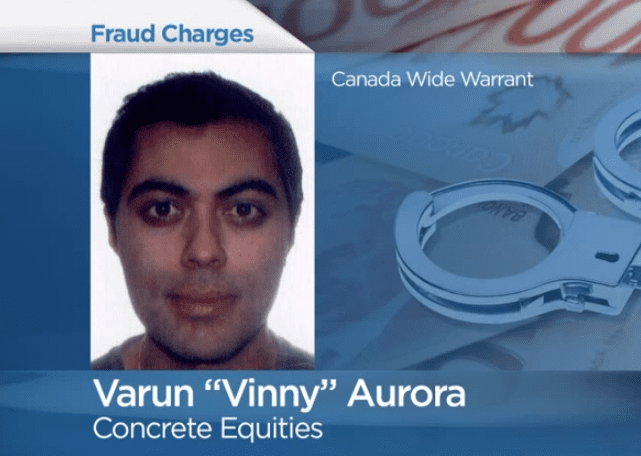 I wonder if any of the other ex-Concrete Equities people will be next?