In October 2017 I was invited to provide social media support for The Summit, an event put on by AT&T Business. Part of that event was world-class entertainment: the smaller entertainment event was a live show by Darius Rucker (yep, the "Hootie and the Blowfish Guy") at the Glass Cactus in Texas. The larger event was none other than Aerosmith. Honestly, I was more excited to see Darius Rucker than Aerosmith because I never saw Darius perform live during his "Hootie" days! I'd seen Aerosmith in their prime during the 1990 "Pump" tour and…wait, that was 28 years ago? ? Thank you Wikipedia for reminding me I am getting old. ?
Below are my photos from the Rucker show – along with 20 minutes of live concert footage.
A few words about the video: on one hand I'm stunned at how amazing my Nikon D750 is at capturing videos when paired with a tasty f/2.8 lens (the original video looks better than what YouTube does to it). On the other hand without a tripod it was extremely hard to get a video with smooth pans and zooms – so pardon the sections where it looks like I was getting shoved – that's just me trying to zoom in/out while freeholding a huge lens and camera. ? During the stable bits I am proud of how this turned out (along with my Final Cut Pro edits and colour tweaks). Can't say much for the audio as that's just the on-camera mic, but it's passable (when it's not clipping).
Back to Rucker: his voice is every bit as powerful as you remember, and since I actually enjoy country music now (something my 20 year-old self would be shocked at) I rocked out with his new music. It was also a great photography workout: I'd brought THE BEAST (my 70-200mm Nikkor f/2.8 lens) specifically to shoot the music concerts. I didn't drag that heavy thing all the way across the country to not use it!
Being a former musician (I am, sadly, merely a bass owner now), I love seeing a tight band backing up a stellar vocalist. In addition to a mix of old and new music, Rucker added in some great cover songs, including She Talks to Angels and No Diggity. Genres be damned; good music is good music, right? ?
His band was phenomenal and nailed his new and old music with equal aplomb. Rucker doesn't list his band members on his site – I'd guess they're all journeyman touring musicians…which explains why they're so fantastic. Pros at this level will gig with all kinds of musicians and have to be exceedingly capable.
On to the photos!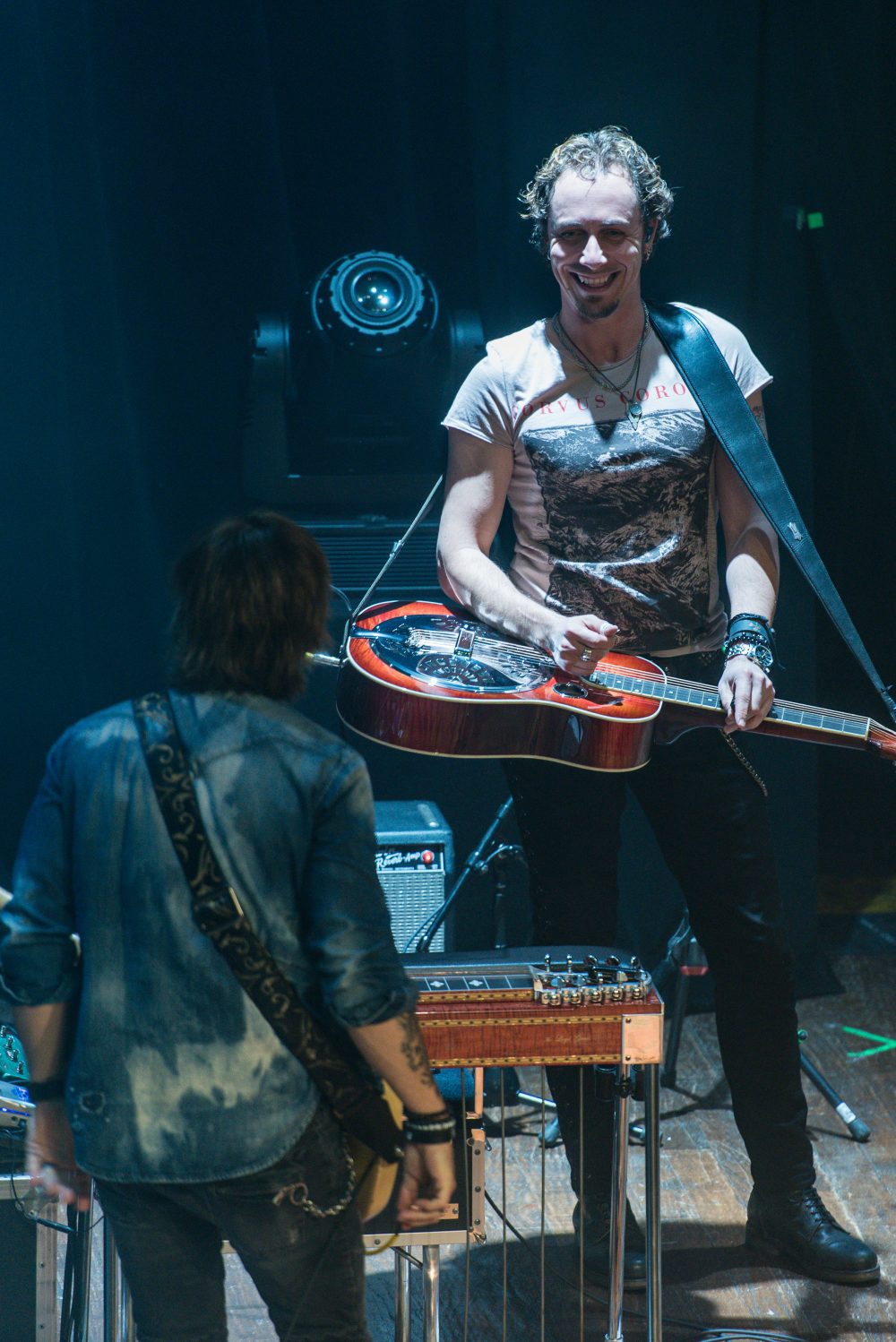 Above: Alexander "Sasha" Ostrovsky / Guitar (usually standing, Dobro slide lap-steel-style…)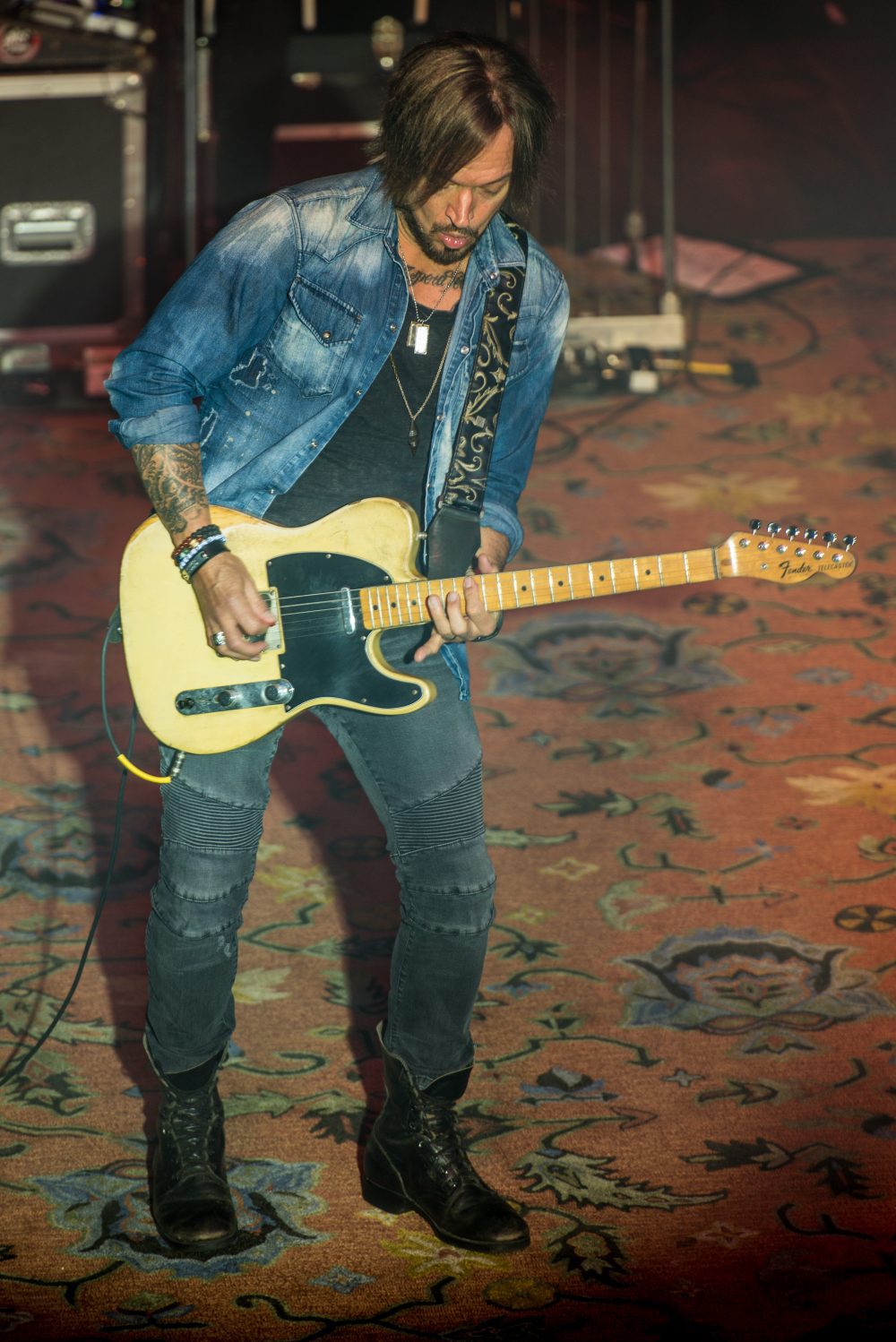 Above: Quinton Gibson / Guitar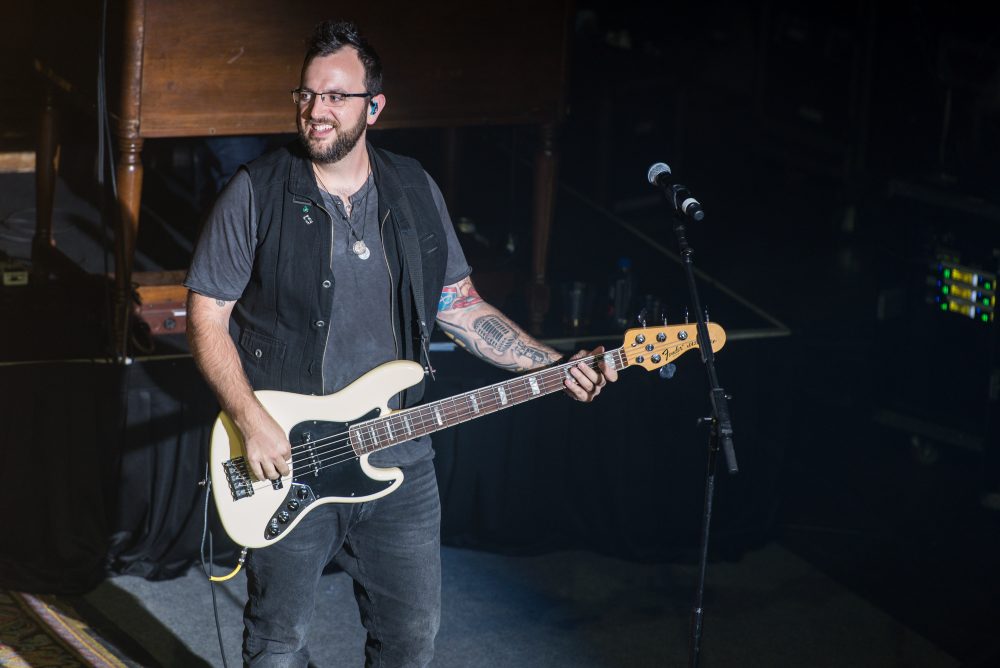 Above: John Mason / Bass Guitar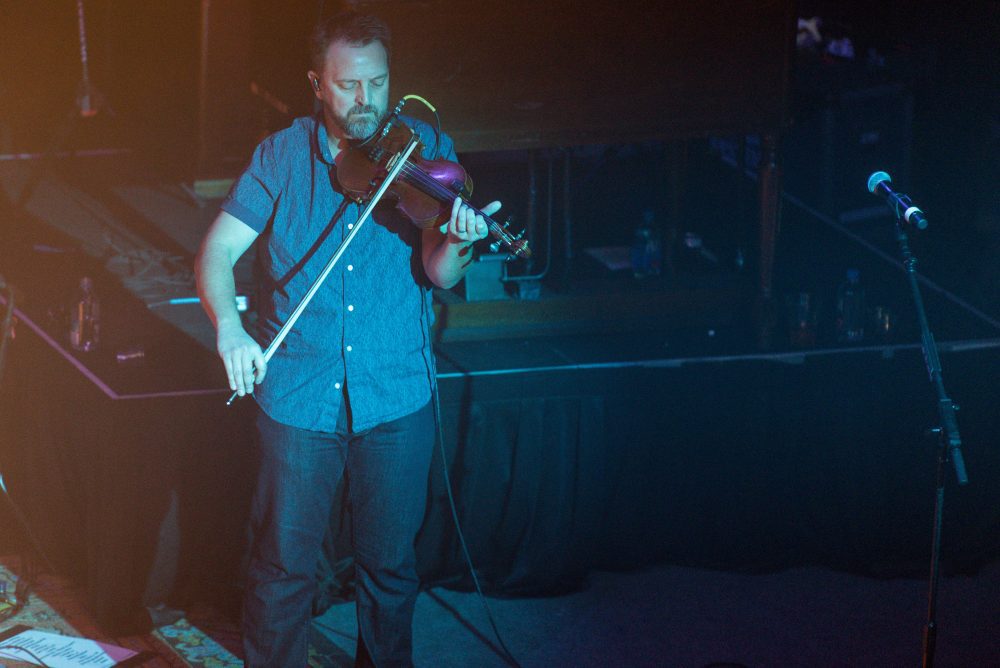 Above: Garry Murray / Fiddle, Banjo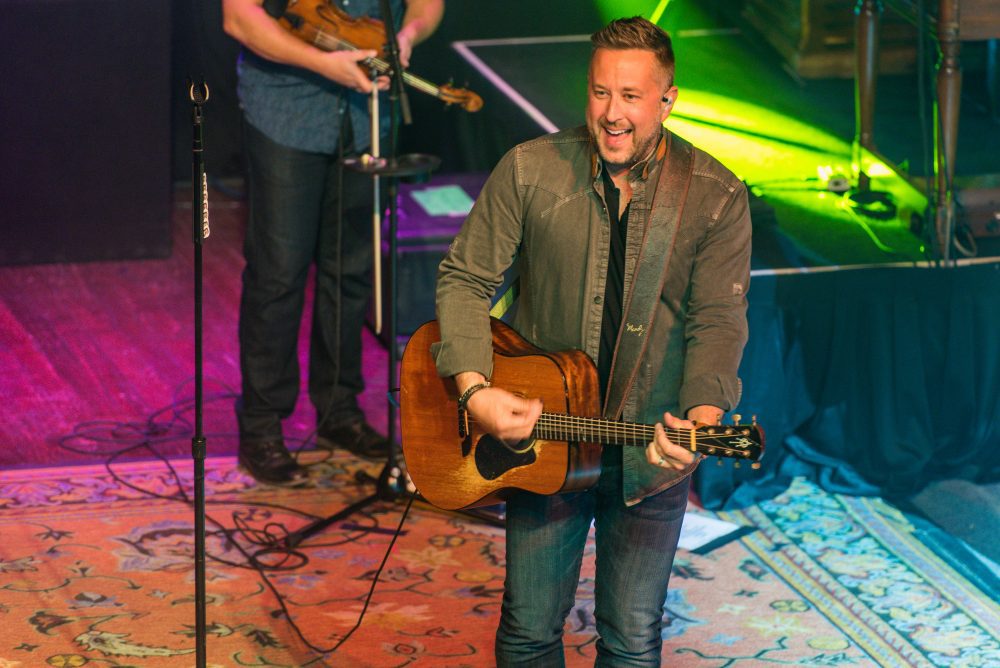 Above: Lee Turner / Keys, Guitar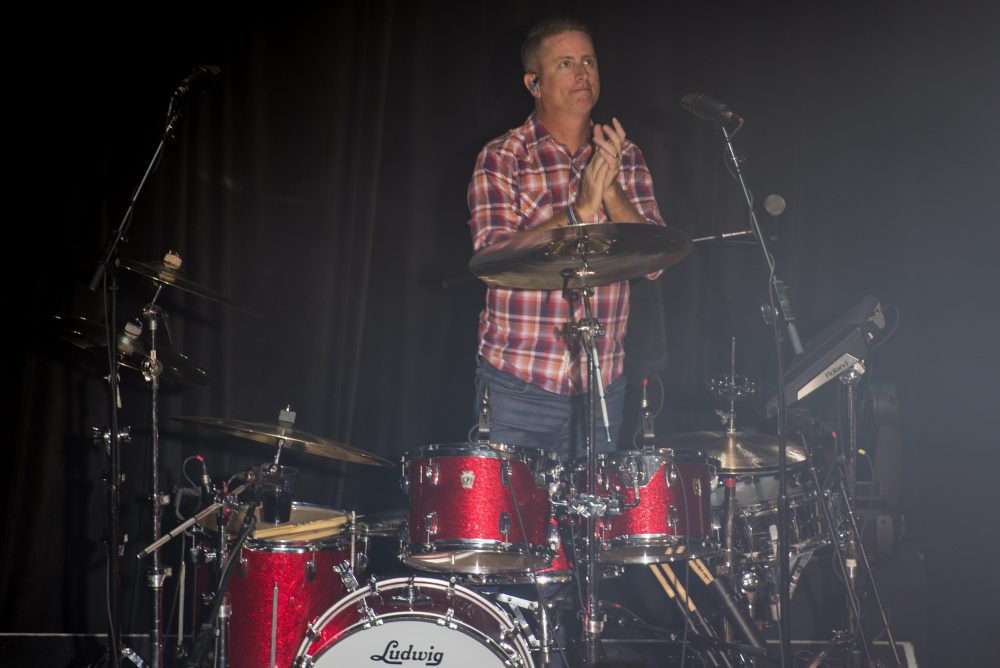 Above: Jeff Marino / Drums