As a general rule, I am not worried about scientific advances in food growth and production. I do not buy organic (it's not worth the cost to our wallet or the planet) and I do not boycott GMO food like some do. Genetic selection of plants has been happening since the first farmer selected the seeds from the strongest plant; now it's happening in different way, but there's no reason to vilify it. I am generally resistant to the waves of hype and fear that swell and sweep across my social media feeds every few months.
However, I was genuinely curious to see the words PRODUCED WITH GENETIC ENGINEERING on the back of the Orange Crush water enhancer squeeze bottle.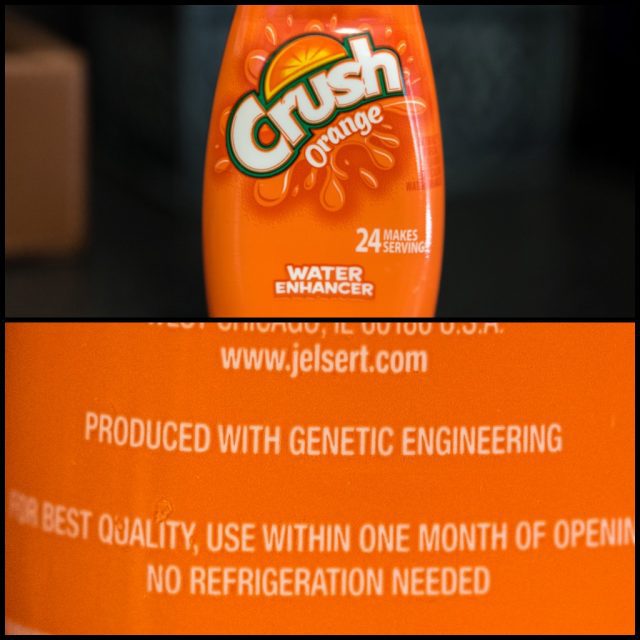 The ingredients? Water, Citric Acid, Sodium Citrate, Natural and Artificial Flavors, Sucralose, contains 2% or less of the following: Malic Acid, Acesulfame Potassium, Yellow 5, Xanthan Gum, Potassium Sorbate (Preservative), Red 40.
I understand some of the reasons why some food is genetically enhanced – to make it resistant to disease, resistant to pesticides needed to kill bugs that feed upon it, or to otherwise enhance growth. But what part of this delicious and potent concentrated superfluid needed to be genetically engineered? This may be a mystery that is never solved…unless someone out reading this is a food scientist and wants to chime in!