Tuesday, December 30th, 2014
This is an oldie, but a goodie: I've had these screen shots kicking around my hard drive for a few years (one of the many draft posts that were stuck in my own head). I was booking a trip to India when I first started at HTC, and my first stop was Expedia.ca. The price tag? A staggering $5196 Canadian (and this for coach class):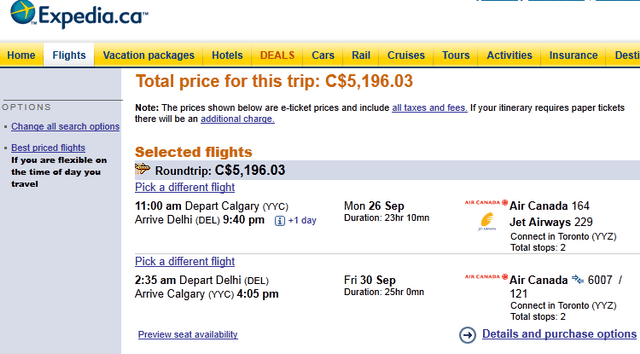 Below is the same trip as booked from Expedia.com, and it's 52% LESS EXPENSIVE for the same flights on the same dates! There's a slight exchange rate to factor in there, but not much of one. If ever there was proof how expensive it is to book things from Canada, here's the sticker shock to prove it!