Here's the story of what I was doing in Dallas last fall, and how I was able to see Aerosmith live. A couple of photos and a link to the full gallery and video are below. But did you I know I got ejected from the show floor? ?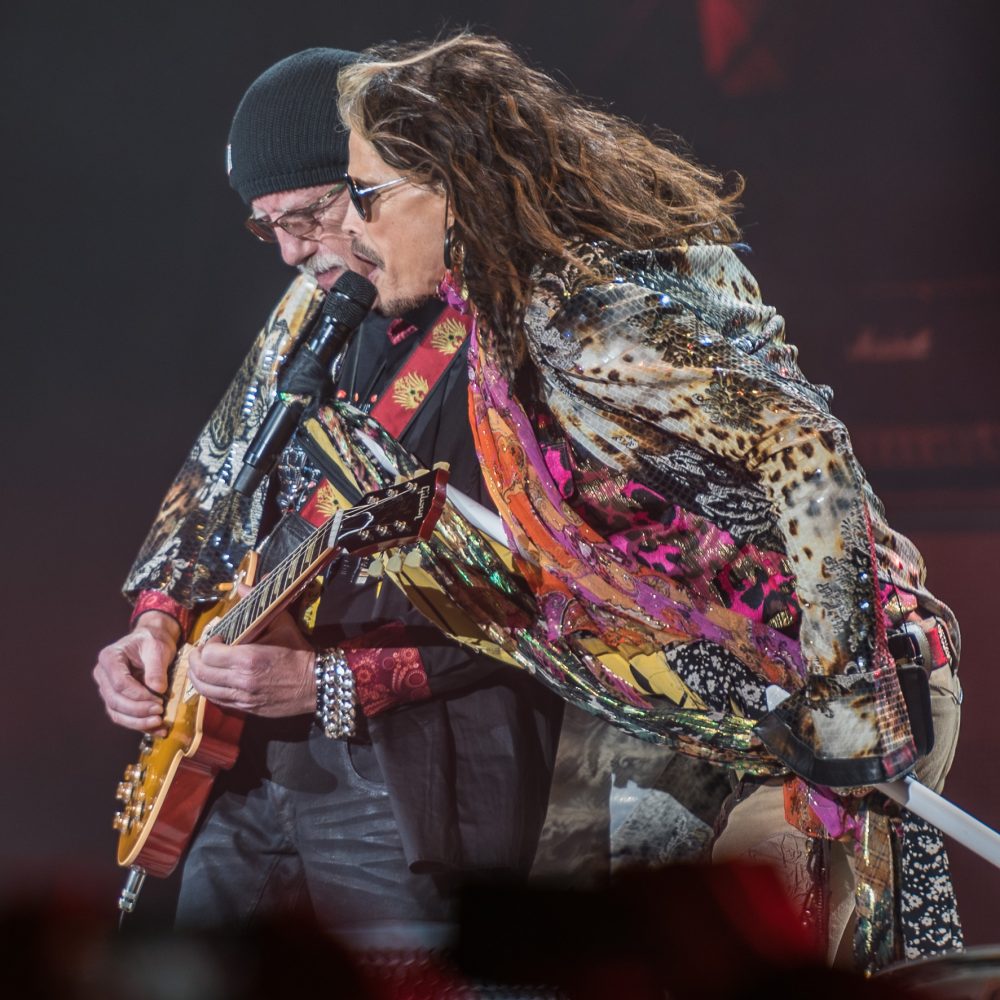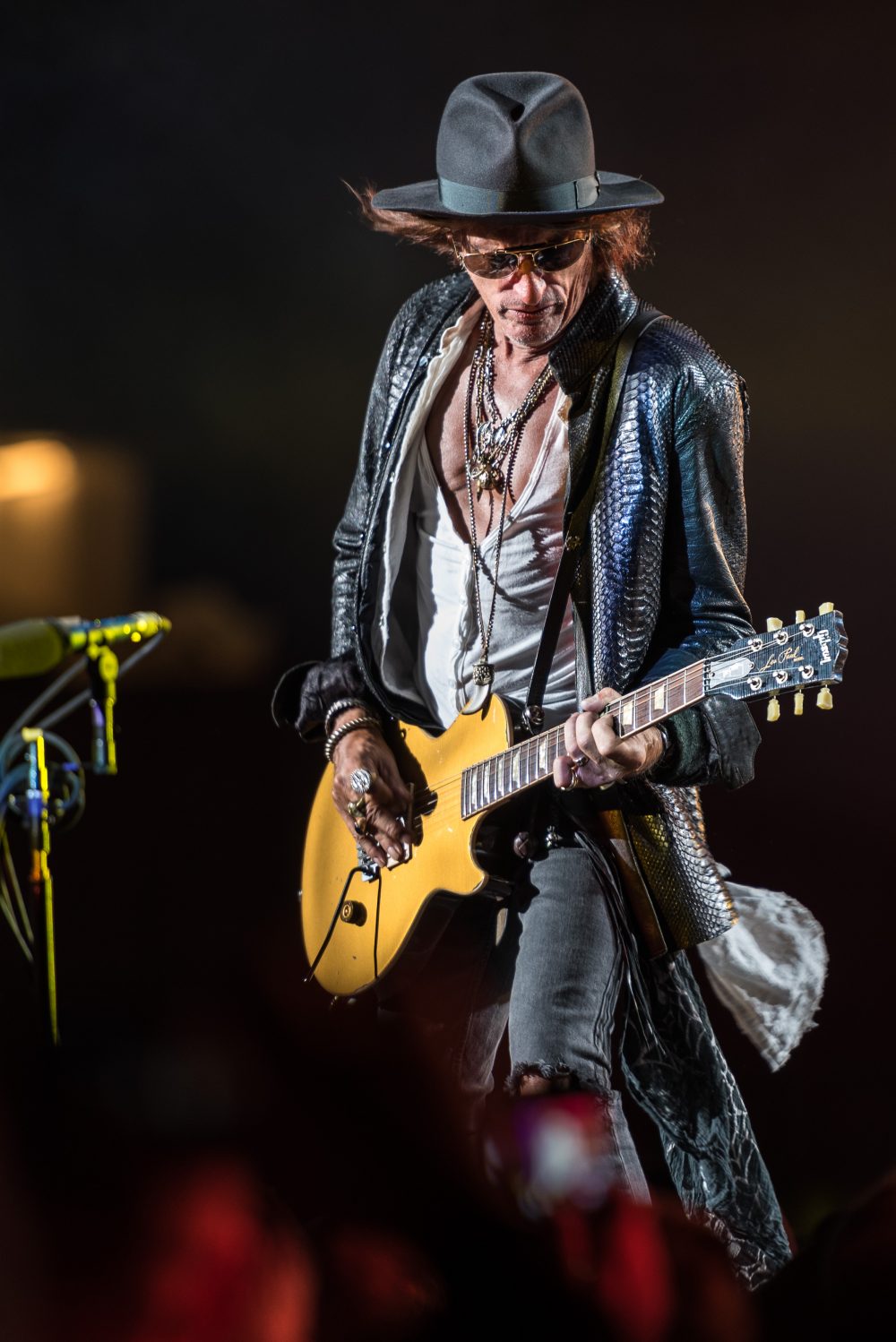 Just like with the Darius Rucker live show, I wanted to capture some photos of this event. I had my DSLR with me, along with my 70-200mm lens, and I was able to get some decent photos for about 15 minutes (though my shutter speed was a bit too slow in retrospect). I didn't realize it at the time, but I think this is when Steven Tyler realized there was someone with a big camera and lens taking pictures of him:
(photo cropped for added emphasis)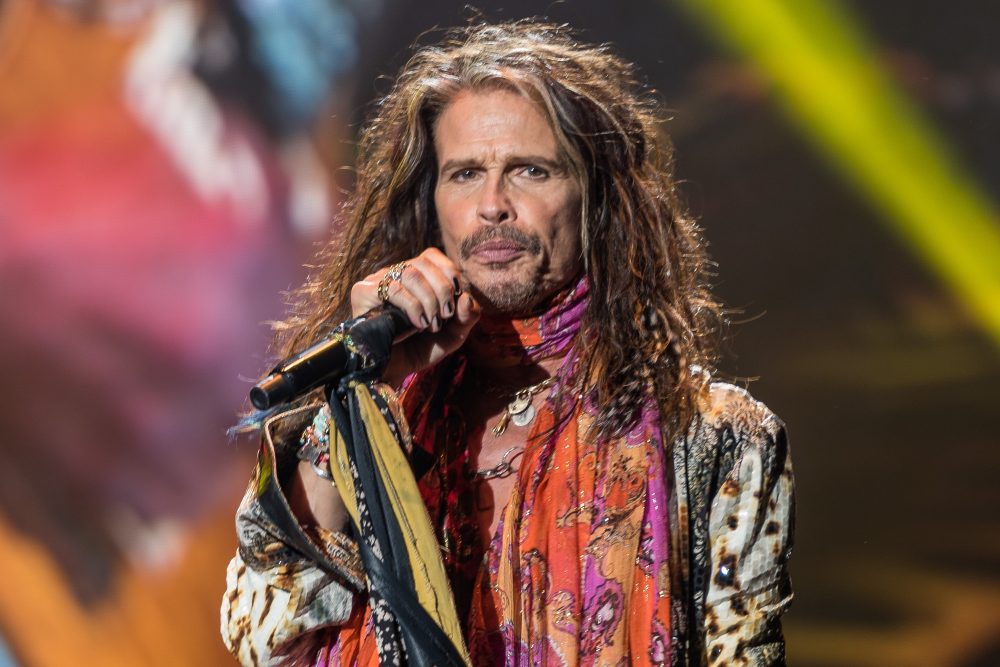 I took a few more pictures after the photo above, and in between songs Tyler went over and talked to someone on his crew. About a minute after that, a security guy came up to me and very assertively escorted me off the show floor and off to the side where barriers were erected. He wasn't violent, but there was no room for conversation and he told me I wasn't allowed to record photos or videos with my camera. I glanced over to the 100+ phones I saw held aloft recording the concert, but decided not to argue. Clearly this was about the huge lens I had – I'd seen a camera crew on the stage filming the event, so I imagine Aerosmith wants to control the pro-quality photos and videos captured. Not surprising.
An AT&T employee saw this expulsion occur and she came over to assist me – I think she was from the PR team. She told the security guard I was with AT&T and was supposed to be taking photos, but he said I wasn't allowed to use my DSLR. After about 15 minutes of watching the show from behind the barrier, the guard motioned for me to come back onto the show floor. I knew I couldn't use my DSLR anymore – I left it slung at my side – but like everyone else I used my phone to capture videos and a few photos (the video is embedded above).
Aerosmith put on a good show – there was one point in the set when Tyler started playing the piano, hit a bunch of wrong notes, and made a joke about forgetting the song. I couldn't tell if it was part of the show, or he really did forget the song. ? Overall though it was fun to see them live again!
I wanted to be sure I made it onto the first bus heading back, so I climbed the stairs to the exit and watched the last song. I should have known Aerosmith would have a big ending – the Dallas Cowboy cheerleaders came out! Since I was quite far away – certainly out of sight of the security guard who ejected me – I managed to get one more decent photo on the way out… ?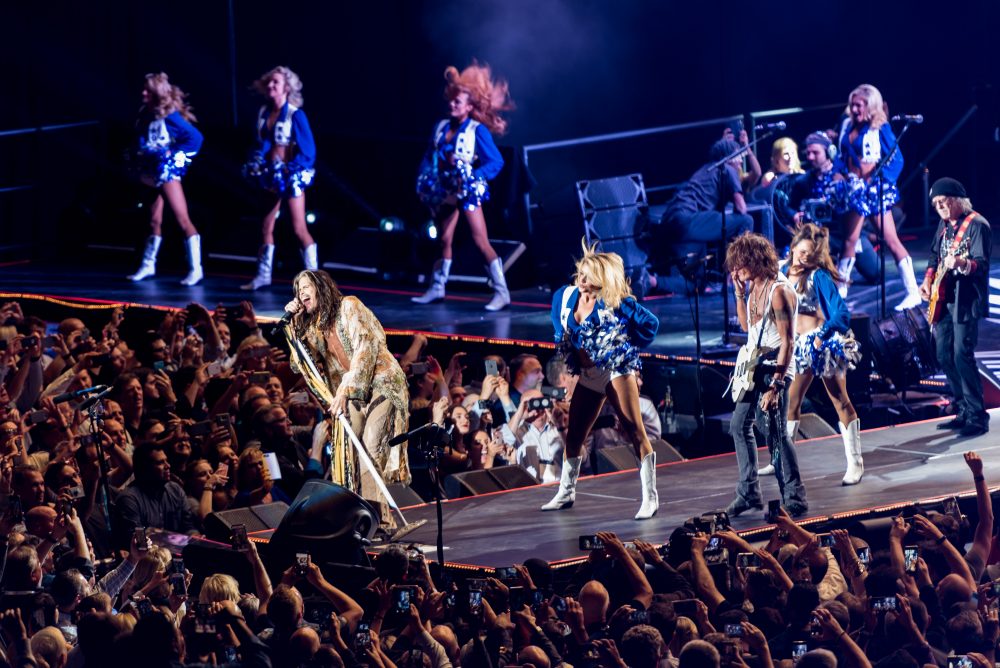 At the link below you'll find the entire set of photos.