On Monday, June the 1st, over 200 investors who gave their money to Concrete Equities took to the street to protest what the company has done. I wasn't able to be a part of it, but I applaud all those who were there fighting for our collective investments. Today, June 4th, Concrete Equities is being challenged in court by the lawyer representing the investors. We'll see what happens – my understanding is that even though three of the five groups of limited partners have legally voted out Concrete Equities and put a new General Partner in their place, Concrete Equities is refusing to accept the results of the vote and turn over the required control.
Here's a round-up of some of the media coverage the protest received, and some photos from people who were there.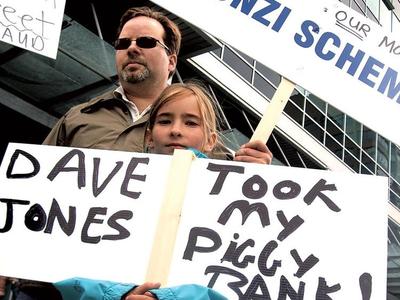 "A commercial investment dispute spilled onto a downtown street yesterday as more than 200 investors protested in front of the head office of the company at the centre of the dispute."
– Calgary Metro News Story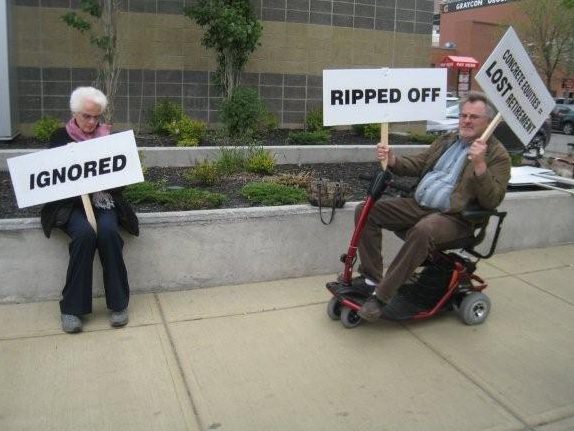 "The trouble started in March when Concrete Equites, as general partner, asked the limited partners to sell all of their real estate to a new company in exchange for company shares. The limited partners didn't bite and they say they then ousted concrete as general partner in 3 of the 5 partnerships but Concrete did not cede control and instead filed papers in bankruptcy court asking that a receiver be appointed. Now investors can only watch as this drama plays out in court."
– CTV News Story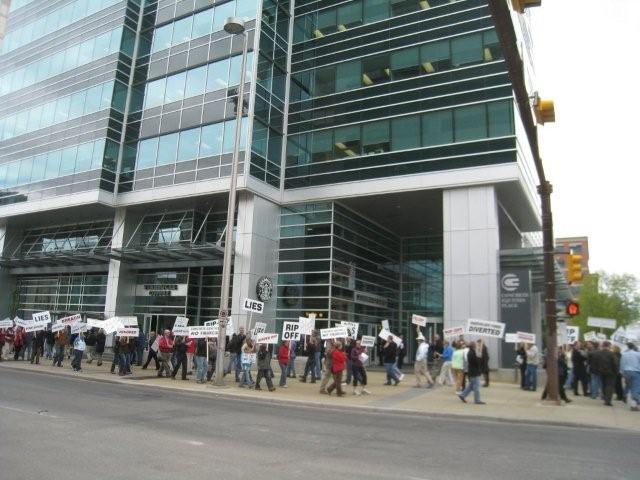 "A group of disgruntled investors will head to court this week in a bid to regain control of their properties from Concrete Equities, a Calgary-based commercial real estate fund. More than 200 people protested outside the company's offices Monday, demanding three years' worth of financial statements related to the ownership of five buildings downtown that were placed under receivership earlier this spring….Mitrovic said the properties, which include the SNC Lavalin building downtown, were intentionally placed under bankruptcy protection in a desperate bid to prevent the installation of a new general partner in accordance with a series of votes that won the overwhelming approval of investors."
– Calgary Herald Story
A few more pictures of the protest after the break.